The UBA transfer code without ATM card for mobile banking is all you need for easier and faster transactions on your phone.
This magic banking code for United Bank for Africa Plc will enable you to send money to another bank account, buy airtime, check account balance, etc.
? QUICK ANSWER
The UBA transfer code without an ATM card is *919#
It all begins with knowing how to register for UBA transfer code and using the number to send funds to Zenith, Access, Diamond, GTB, First Bank, Kuda, and other banks in Nigeria.
Therefore, walk with us as we show you how to transfer money from UBA even without ATM card.
What is the UBA Transfer Code?
The UBA transfer code is *919#.
So, what can you do with this code?
Send money to other UBA banks
Send money to other commercial banks
Check account balance
Buy data  and airtime for yourself and others
Book flights
Pay bills
1. Send Money to Other UBA Banks:
We'll like to believe you own a UBA account and that means you can use the shortcode to send money directly to other customers of the bank.
This will save you the time and resources needed to visit banking halls.
Read Also: Access Bank Code to Check Balance & Transfer Money
What's more, the USSD code will serve as a good alternative if you've not activated your bank app.
On that note, dial *919# to get started.
Next, accept the prompt for a ₦6.98 fee for the transaction
Type 3 to choose the option 'Transfer-UBA'
If it's your first time transferring with USSD, you'll be asked to enter your account number, ATM card details, and create a pin.
So, here's how to activate the USSD pin for your account to enable you to make transfers with the shortcode.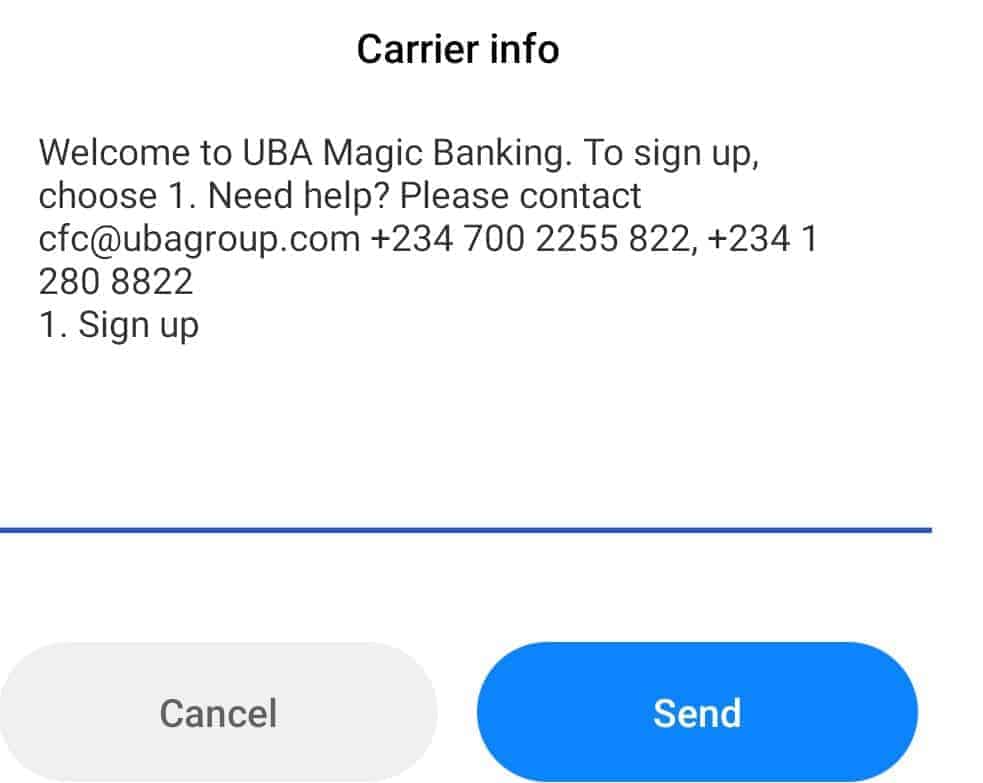 Type 1 to select 'Account with Pin'
Enter your account number on the next page.
Enter the last four digits of your ATM card
Create a Pin
Now you're ready to start sending money from UBA to UBA using the USSD code.
You can simply dial *919*3*account number*amount# each time you want to make a transfer to another UBA account.
For example:
*919*3*023XXXXXXX*10000#
2. Send Money to Other Commercial Banks:
The transfer code *919# can also be used to send money from UBA to GTB, Access, Diamond, Zenith, Ecobank, First Bank, Union, and other banks in Nigeria.
You can make these transfers easily and fast by dialing *919*4*account number*amount#.
For example:
*919*4*0024XXXXXX*10000#
You'll be prompted to enter your USSD pin to authenticate the transfer of funds.
3. Check Account Balance:
The UBA USSD code is a good alternative to bank apps since it helps you to check your account balance fast.
You don't have to walk to the nearest ATM or go to the counter to check how much is left in your account.
The ability to quickly make inquiries on phone means you can check right from the comfort of your home or office irrespective of time or place.
Business owners who need to confirm debit or credit alerts immediately can do so conveniently without waiting for a text message to notify them.
That being said, the code to check account balance in UBA is *919*00#.
Keep in mind that a small fee (around ₦10 to ₦15) will be charged each time you use USSD to check your bank details.
4. Buy Airtime and Data for Yourself and Others:
Recharging your MTN, GLO, 9Mobile/Etisalat line and others is another benefit of using the UBA shortcode.
The same applies to buying data from your bank account with the use of the code.
All you have to do is dial the code and confirm with your PIN to recharge.
The UBA USSD code to buy airtime for yourself is *919*amount#
And the code for data purchase for self is *919*14#.
On the other hand, the UBA USSD Code to buy airtime for others is *919*phone number*amount#
The code to buy MTN, GLO, 9mobile data for others is *919*14*Phone number#
5. Book Flights:
Did you know you can use the UBA USSD code to book flights?
Yes, you can!
You can buy airline tickets whether you're flying with Egypt Airline, Qatar Airways, Ethiopian Airline, Africa World Airline, Lufthansa Airline, Turkish Airline, British Airways, Virgin Atlantic Airline, etc.
Accordingly, the USSD codes you need to book flights with UBA are:
Emirates *919*12*176#
Air France *919*12*57#
Rwanda Air *919*12*459#
Delta Air Lines *919*12*6#
Kenya Airways *919*12*706#
Egypt Airline *919*12*077#
Qatar Airways *919*12*157#
Etihad Airways *919*12*607#
British Airways *919*12*125#
Turkish Airline *919*12*235#
Ethiopian Airline *919*12*071#
Lufthansa Airline *919*12*220#
Royal Air Morocco *919*12*147#
South African Airways *919*12*83#
Africa World Airline *919*12*394#
KLM Royal Dutch Airline *919*12*74#
Virgin Atlantic Airline *919*12*932#
6. Pay Bills:
The UBA mobile app has great features but not activating this app on your phone may limit the banking services you can access.
That's no longer the case thanks to the code number that allows you to pay bills offline.
You can subscribe for DSTV or GoTV and make St. Mary's Hospital payment, as well as, pay for your Konga orders.
Read Also: First Bank Transfer Code
Here are the shortcodes for each of these services:
Konga Payment *919*15*RefID#
DSTV and GOTV Payment *919*5*2#
Baba Ijebu Wallet Funding *919*26*1#
Betking Wallet Funding *919*26*amount#
St. Mary's Hospital Payment *919*25*amount#
Bet9ja Wallet Funding *919*22*walletID*amount#
How to Increase UBA Transfer Limit
It can be more beneficial if you know how to increase UBA mobile banking transfer limit.
Follow these steps if you're using the new UBA mobile app:
Launch your UBA mobile app on your Android or iPhone
Click on the 'More' button at the bottom of the app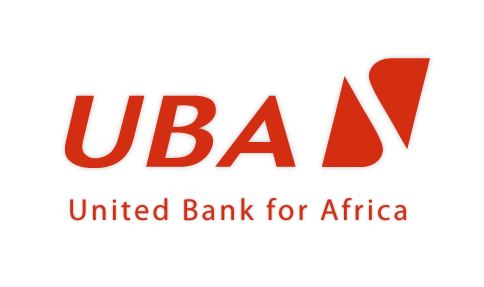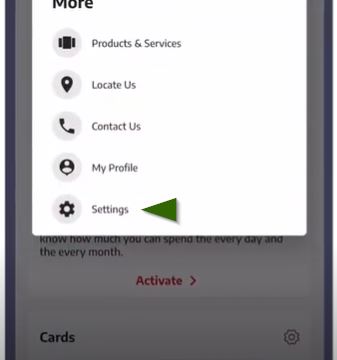 Select 'Modify transfer limit'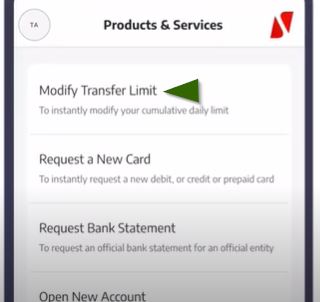 Enter the limit you want to set and select 'Submit request'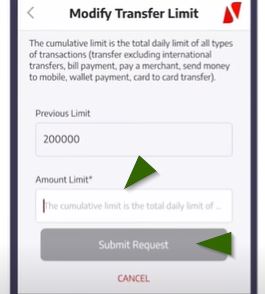 Read and accept the terms and conditions
Enter your 'Secure Pass' to approve the change (Secure Pass can be downloaded from Google Play store or Apple store to get your Pin)
Select 'Update limit'
Follow these steps if you're using an older version of the mobile app:
Launch your UBA mobile app
Choose 'Self service'
Select 'Transaction limit'
Follow the prompt to increase your limit.
And that's all.
You'll be able to increase the daily transfer limit from what you had originally set and this will enable you to spend more money from your account.
Conclusion
You've not got the UBA transfer codes at your fingertips to carry out any transaction you want offline without ATM and bank app.
You can send money to UBA and other banks, buy airtime for self and others, pay bills, get healthcare service and so much more.
Now you don't have to memorize all the codes since a quick dial of *919# will grant you access to these banking services.
The ball's now in your court to make the most of these USSD codes.